What are Veneers?
Veneers are thin layers (usually made of porcelain) that are made to fit over your teeth. These veneers are very hard-wearing and they don't stain and are a very popular way of giving our patients a beautiful smile!
Why might you want veneers?
If you have one or more of the following symptoms, veneers may be the right for you: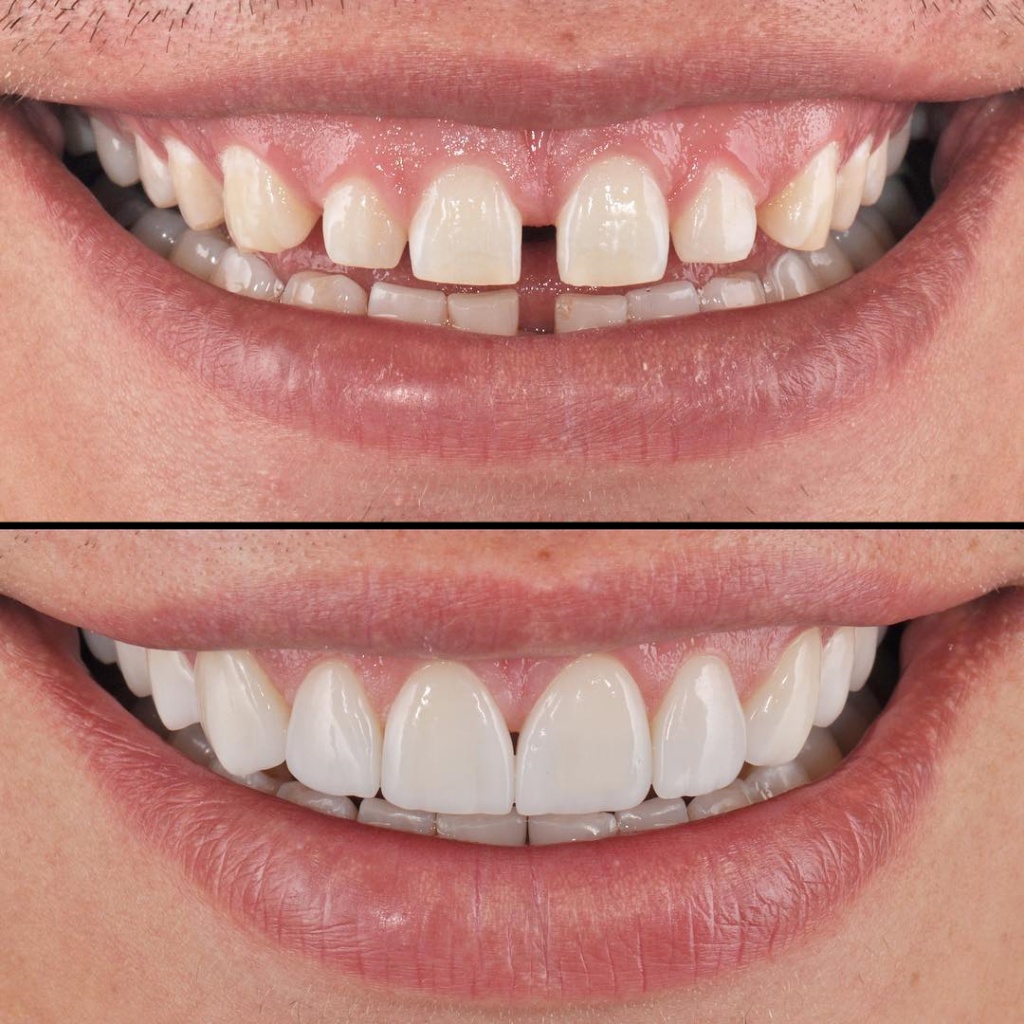 Chipped teeth.

Tooth Crowding.

Misshapen or crooked teeth.

Discoloured or stained teeth.

Uneven or unwanted spaces between the teeth.

Teeth that are too large or too small.
How do you get veneers?
You will usually need to make two visits to the dentist. At first, your dentist will take a mould of your teeth, which is then sent to a specialist laboratory for the veneer to be custom-made with regard to the shape and color of the tooth.

At this first appointment, your dentist will lightly buff and shape the surface of the tooth (enamel) to allow for the thickness of the veneer.
On the second visit, your dentist will carefully fit the veneer using special bonding cements and may use a light to harden the bond. Veneers are a simple but extremely effective way of improving your teeth and enhancing your smile.